We install top quality factory or OEM replacement parts that are to the specific make and model of your vehicle. Some brands we install are...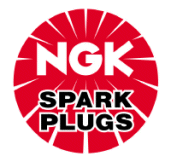 Get Extra Protection...Without the Extra Cost. Valvoline Limited Lubrication Warranty 300,000 Miles / 10 Years
For our customers meeting the eligibility requirements, Valvoline warrants that its motor oil will provide lubrication against specified oil-related engine failures for 300,000 miles or 10 years (whichever comes first) when oil and filter changes are professionally installed and maintained exclusively with Valvoline Motor Oils no later than every 4 months or 4,000 miles...
What are the Eligibility Requirements?
Vehicles meeting the following requirements* may be eligible to participate in the
Valvoline Limited Lubrication Warranty:
- New, used or leased vehicles
- Passenger cars, vans and light trucks up to 8,000 lbs.
- Maximum mileage at sign up of 48,000 miles
- The warranty application must be submitted within 48 months from the date the new vehicle was originally purchased or leased.
- Oil changes must have been maintained in accordance with the vehicle manufacturer's recommendations for severe driving conditions.

*Other exclusions do apply. Please refer to the "Terms and Conditions" for full details.
Stop by Affordable Quality Auto Repair to pick up your Valvoline Warranty information and sign-up packet today!